Suit Rentals Made of 100% Garbage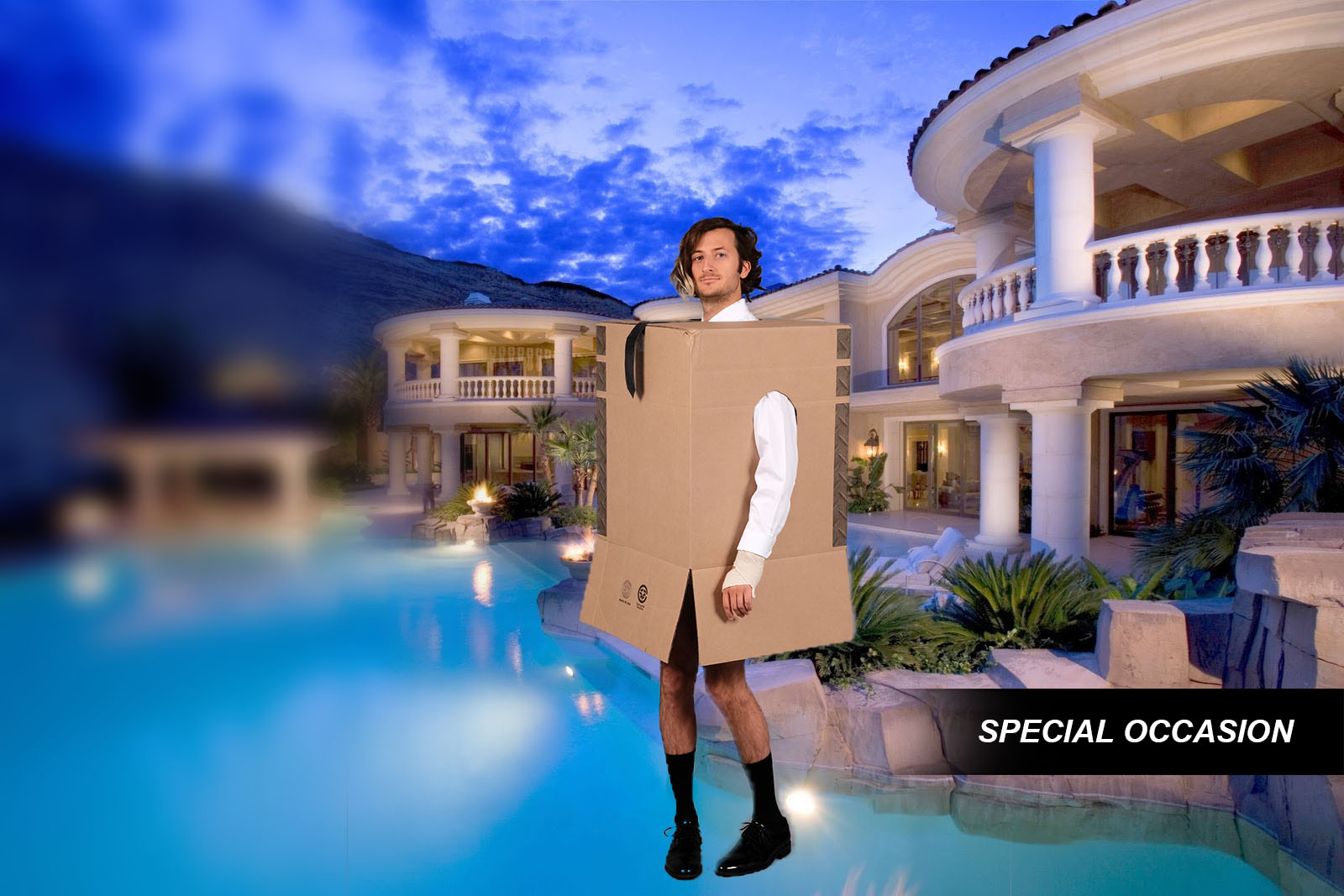 "You're gonna dislike it when people look. That's my guarantee."
–Norman Waller, President & CEO, Millennium Tux
Our suits don't get any better than this!
The Baggy SUit
"I like the way you work it /No diggity/ I got to bag it up." -Blackstreet www.azlyrics.com
The Boxy Suit
Peek-a-boo! If you're a shy guy, this angled cut will give you serious chutzpah. It's officially hip to be a square!
The Garbage Tux
I can't believe my thighs! #HunkPatrol
Sweepstakes
Enter to win 1 of 3 exciting prizes! You can do it!
Must enter to win. Odds not available.